Inspiration Center
a 21st century creative learning space
The Inspiration Center enables CAL to expand its on-site community arts programming which began in Fall 2017 with the launch of STEAM Saturdays.
The updated first floor and lower level feature four dedicated program spaces: a maker space, two studios, and a teen lounge. Read the full announcement in the press release.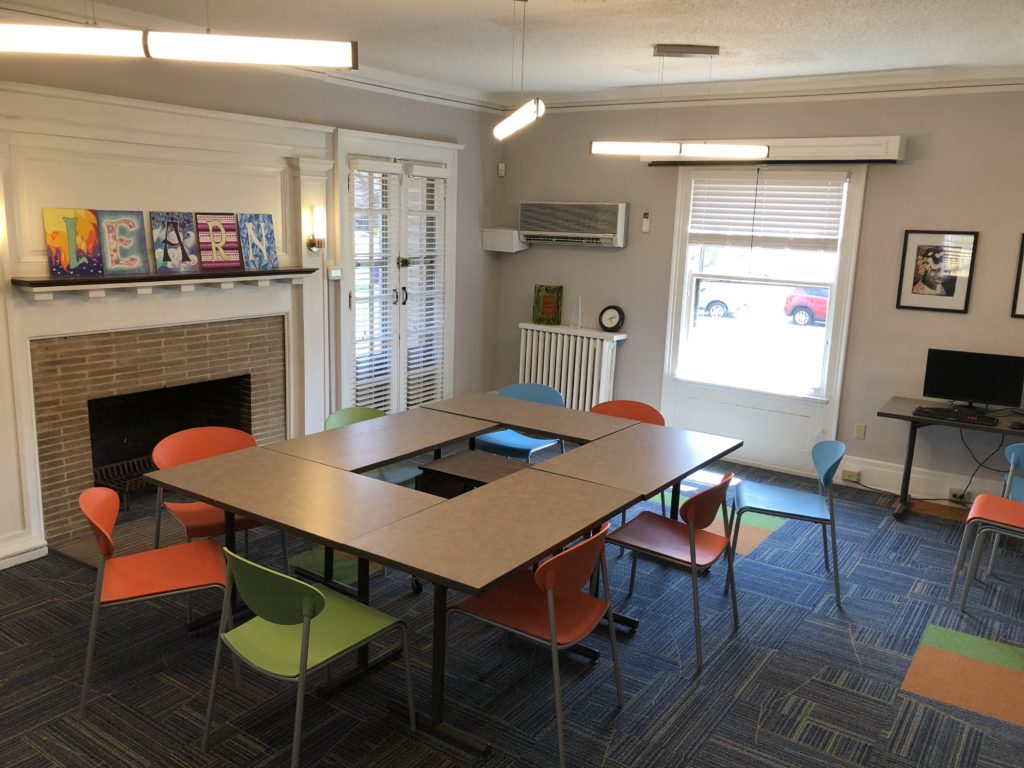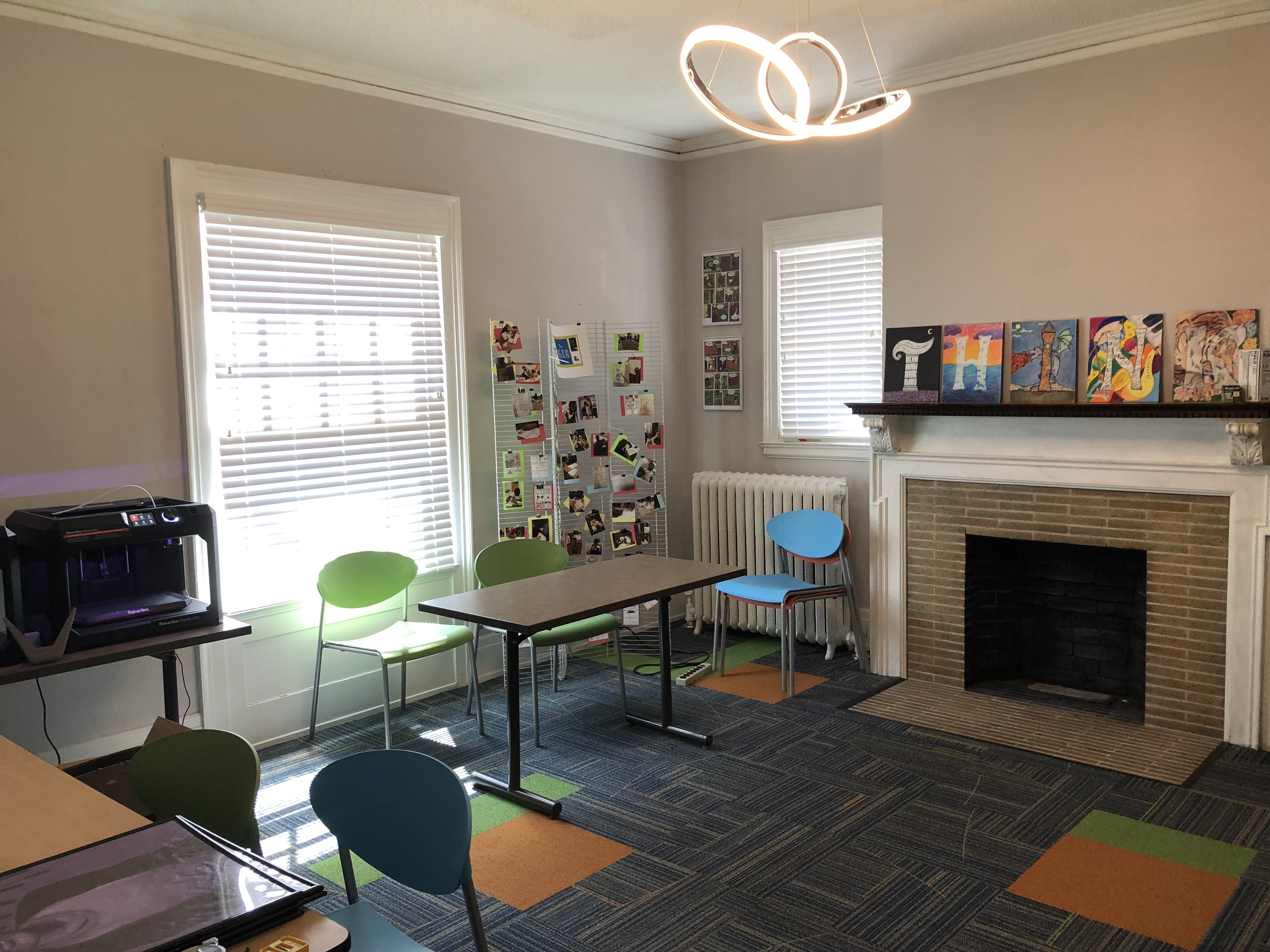 Upcoming Programming
Makers and Mentors Summer Camps
Below is a calendar of camps that will be taking place at the Inspiration Center this summer. Register your child for camp.
June 11–15  |  STEAM Visual Arts Camp
Each morning, learners will participate in art-making activities with various CAL teaching artists focused on science, technology, engineering & design or math (STEM) concepts. Following lunch, participants will collaborate to create a large public art piece under the direction of visual teaching artist Ryan Upp.
Open to learners entering grades 5–9
June 11–June 15, 2018
9:30 am–3:30 pm (5 days)
Registration deadline: June 4
July 23–August 1  |  We Tell The Story Theater & Dance Camp
Learners will explore theatrical storytelling and creative movement with apprentices in our ArtWorks Theater Co-Op. Each day, campers will participate in skill-building lessons in acting, storytelling, movement, and stagecraft culminating in evening performances during ArtWorks Live! at  Tri-C Metro Campus on July 31 and Wade Oval Wednesday in University Circle on Aug 1.
Open to learners entering grades 3-8
July 23–July 27 and July 30–August 1, 2018
9:30 am–2:30 pm (8 days, no weekends)
ArtWorks Live Performance: July 31, from 6 – 8 pm (attendance expected)
WOW Performance:  Aug 1, from 5:30 – 6:30 pm (attendance expected)
Registration deadline: July 15
August 6–10  |  Superheroes Multi-Arts Camp
Under the mentorship of visual artist Ryan Upp and other CAL teaching artists, learners will create and design their own superheroes and their superpowers through a variety of visual art and storytelling projects, including original costumes.
Open to learners entering grades 5–9
August 6–August 10, 2018
9:30am–3:30pm (5 days)
Registration deadline: July 29
Rent Space for CAL Programs
Organizations that are unable to host a CAL program at their location can rent space at the Inspiration Center for workshops or classes with CAL teaching artists. Space rental is subject to availability.
For more information, contact David at 216.561.5005 x. 16